Do you know Japanese yoga? It's called Do-In and can be regarded as a Japanese way of clearing the body and mind. Especially for Japan Fans, yoga teacher Mariska wrote a short introduction. Read on and choose a nice yoga session to try out right away! Mariska says you don't need to have any experience with yoga nor have to be very flexible to join… So you have no excuse! 😉
There is one big difference between me and most of my yoga colleagues: while they are going crazy about India, my heart is filled with magical Japan.

Mariska
---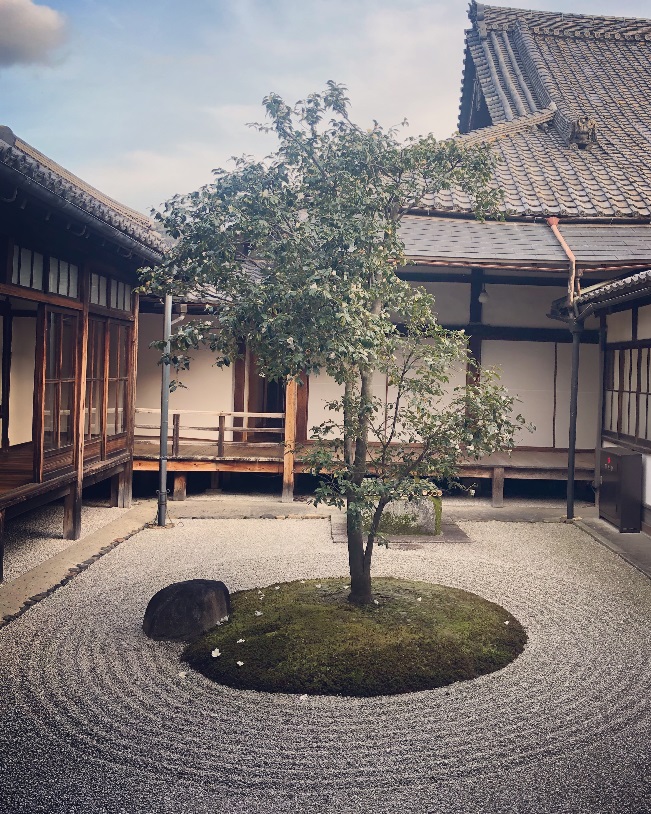 Like most present-day western Japanophiles, Mariska Gunsing watched the famous anime 'Spirited Away' for the first time as a teenager. From that day on she immersed herself in everything Japanese. In her twenties, she started studying and practicing Zen Buddhist meditation and philosophy, and since 2013 she teaches Japanese yoga called Do-In. In 2020 and 2021 her big dreams came true: she traveled to Japan to study Japanese culture, language, Shinto, Shugendō, Shinrin-Yoku, and Zen Buddhist meditation.

What she loves so much about Do-In is the practice of moving like nature, which creates a lot of physical and mental focus, strength and relaxation. As Mariska explains, "We lost our connection with nature since we officially became an urban species in the year 2000, so Do-In is a wonderful way to find it back."
---
History of Do-In

Do-In is the Japanese form of the ancient Chinese Dao-Yin, which is a Taoist exercise system that is part of Traditional Chinese Medicine. It developed simultaneously with Tai Chi and Qigong more than 2300 years ago. The practice of Do-In is a fusion of meridian stretches, movement meditation, self-acupressure and breathing exercises all done from the 'power center' of the body: the Hara. The goal is to stimulate the self-healing capacity and resolve blockages and imbalances in the body.

According to Mariska, "Do-In is like Zen Buddhism: it's all about doing and feeling". So, what are you waiting for? "Out of your mind and into your body! This will make you feel more healthy and grounded both mentally as physically. We are focusing on moving from and with your power center ('hara' 腹 in Japanese)". Check out Mariska's videos below and join her in some Japanese yoga!
---
Let's connect!

You can check out Mariska's beautiful homepage and connect with her on Facebook, Instagram, Soundcloud and YouTube. Or just take the leap: come and try one of Mariska's classes or courses! Her current schedule is the following:

Amsterdam
Japanese yoga introduction course @ Samana Yoga Center
2021 – September 16, 23, 30, August 7, 14 and 21
18.00 – 19.15
Utrecht
Yin Yang Yoga classes – all levels @ Yoga U – Leidsche Rijn
Starting September 6, 2021
19.15 – 20.15

Wellness center Hotel Breukelen
Every Friday 10.00 -11.00
Starting autumn 2021

Besides at these three locations, you can also follow Mariska's classes online, from the comfort of your own home. The studio classes in Amsterdam are being recorded. You can buy the online recordings and do them at home in your own time and space for a reduced price!
---
Free video lessons

Below you will find no less than 10 (!!) yoga routines, free to follow from the comfort of your own home. Because Mariska has a broad background in all kinds of yoga, these videos are not purely do-in, but a combination of do-in and influences from other styles. Join in with all kinds of different exercises, especially developed for martial artists.
---
---
If you like these free yoga lessons by Mariska, please support her work and share the word! You can use the image below to "pin" this page via Pinterest. ^_^