Would you like to learn the Japanese language in Utrecht? Because we get so many questions about where in Utrecht you can take Japanese language classes (from English and from Dutch), we have created this page. This way you can contact the teachers directly, without intermediaries. Ganbatte!
Of course, when we realise our Japanese Art & Culture Centre in Utrecht, we will invite many teachers there as well.
Disclaimer: Japan Fans is a community which exists to make connections and help each other, so we are absolutely not going to make any commissions.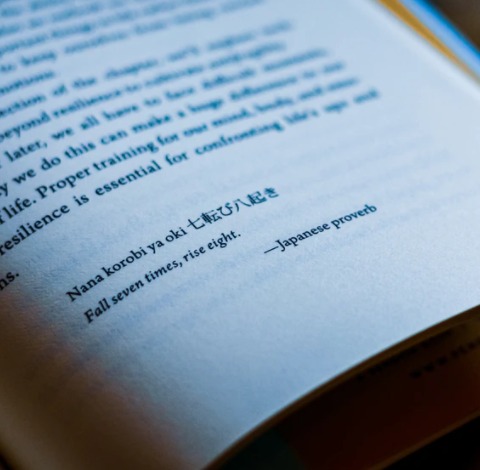 Learning the Japanese language is not easy, but as the proverb goes: nana korobi ya oki (七転び八起き) – "stumble seven times, get back up eight!" If you don't try, you will have no chance to succeed. And the Japanese have a proverb for that as well: Koketsu ni hairazunba koji o ezu (虎穴に入らずんば虎子を得ず). Translation: "If you do not enter the tiger's cave, you will not catch its cub". So, what are you waiting for? Just pick your teacher and enter the cave of the tiger… 😉
Oh, and you are very welcome to join our Study Group for some extra practise!
---
Maarten Liebregts gives Japanese lessons on the Wolvenplein, in the centre of Utrecht (Mon-Thu-Wed-Fri-Sun). The rates are 32 euro for 60 minutes and 45 euro for 90 minutes for one person, and 45 euro for 60 minutes and 63 euro for 90 minutes for two persons.

More information can be found on his homepage www.japanselesutrecht.nl .
---
On her website "Kotodama", Yo offers four different courses: a Conversation Course at Your Level, a Japanese News Study course, a course for the JLPT exam, and the Tailored Lesson.

She will visit you at home (or anywhere you like). The rates are: private lessons: €30 per hour, group lesson for 2 persons: €48 per hour, group lesson for 3 or more persons: on request. A trial lesson of 30 minutes is free of charge.
More information can be found on her homepage www.kotodama.nl
---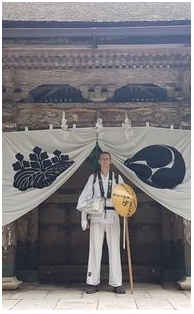 Steven Scheerooren offers three different courses, all virtual.

First there is the Language course for beginners (group), for those who are just starting to learn and like to do this together with others. Monday evenings 20:30 – 22:00, 12 lessons of 1,5 hours for € 216. There is also the Language course with previous knowledge (group), for those who already have some experience with this nice language. Wednesday evenings from 18:45 to 22:00, also 12 lessons of 1.5 hours for € 216. Finally, there are the Individual language lessons (private), where you learn Japanese at a time that suits you best, adapted to your personal learning pace, these are € 22 per lesson hour.
More information can be found on his homepage www.japan-gids.org
---
UPDATE: a new teacher on this site! Meet Antoinette van der Woude. "Are you looking for a teacher who can properly explain the grammar and context (80%) in which the Japanese language is used? Japan changed my life and EN (destination) in 1988 and has been the common thread ever since."
Japan Café
"In more than thirty years, I have become acquainted with and experienced many aspects of Japanese language and culture. Therefore, I can make many connections and I like to talk about them in the Japan Café, which I started in Utrecht in 2015. In these meetings I can express a lot, it's a fun exchange and we have covered a wide range of topics with the help of guest speakers."
Some recent examples to illustrate the diversity of subjects:

1) Colour and Japanese culture "is colour culturally determined?".
2) Tim Treffers – a singer/songwriter with success in Japan
3) Manga Kissa and Japanese literature.

Antoinette also talks about other cultural topics, such as the difference in language between men and women and Japanese talisman o mamori and much more. "Too much to mention in a short piece! I have been working with Babel Talen since 2012. I have been a tour guide in Japan for 15 years and am incredibly grateful for everything."
A little background information: "I have worked and lived in Japan and London for Japanese companies for many years. In 2002 I decided to share my knowledge of Japan with others under the name IKIMON. At the same time I am not so prominent in order to show what I know, fortunately I get a lot of word of mouth advertising and fortunately also a lot of recognition during assignments. Both in business (assignments with Canon and KM) and in private, people can call on me. When it comes to a language assignment, I always look at the goal and the means at one's disposal. For me, it's about the bigger picture, the added value. As they say in Japan: 'first the relationship, then the money'.
The feedback from participants is that they always feel inspired after the lesson and have learned something new, whether that's grammar or a cultural topic. Read more about me on Instagram @antoinette_ikimon or email ikimon@planet.nl.

Japan gives me a lot of KI energy and I therefore prefer physical classes to digital ones."
---

If you want to learn Japanese in Utrecht, then don't forget to check out our Study Group for some extra practise and encouragement!