Japan Fans adore presents – and that is a good thing, because exchanging gifts is also an important element in Japanese culture. Would you like to give your sensei, senpai or kohai something nice, but don't know what? Then take a look at the photos in this blog post, of Japanese ceramics in Utrecht.
The Japan Fans are wandering the streets for you, looking for Japanese art and culture in the centre of Utrecht. As soon as we have our own centre for Japanese art & culture in Utrecht, we would like to give room to nice little 'Japanese' shops as well… For example by furnishing a special cupboard with Japanese ceramics. All pictures in this post are taken at "Amazing Oriental", the shop at Hoog Catharijne.
These super-cute bowls with a Shiba Inu and an Akita Inu come in blue and salmon. Totemo kawaii! I would definitely buy this for a dog lover.
Deep dark blue with white sakura… Really beautiful and also useful for Japanese cooking.
I could eat from such a nice plate with cute happy cats every day!
The deep black and earthy tones are difficult to get right in a photo, because the glaze is so shiny. Take a look for yourself at this toko for their range of Japanese ceramics in Utrecht.
Is mint green your colour? Then I have good news for you 😉 because there is a whole collection of plates, bowls and cups in mint green, with cutouts for the white sakura.
Which Japanese ceramics would you choose?
Which one(s) do you like best? If you like, you can discuss it in our Facebook group. And if you want to put one of these lovely plates and bowls on your wish list, you can save them on Pinterest.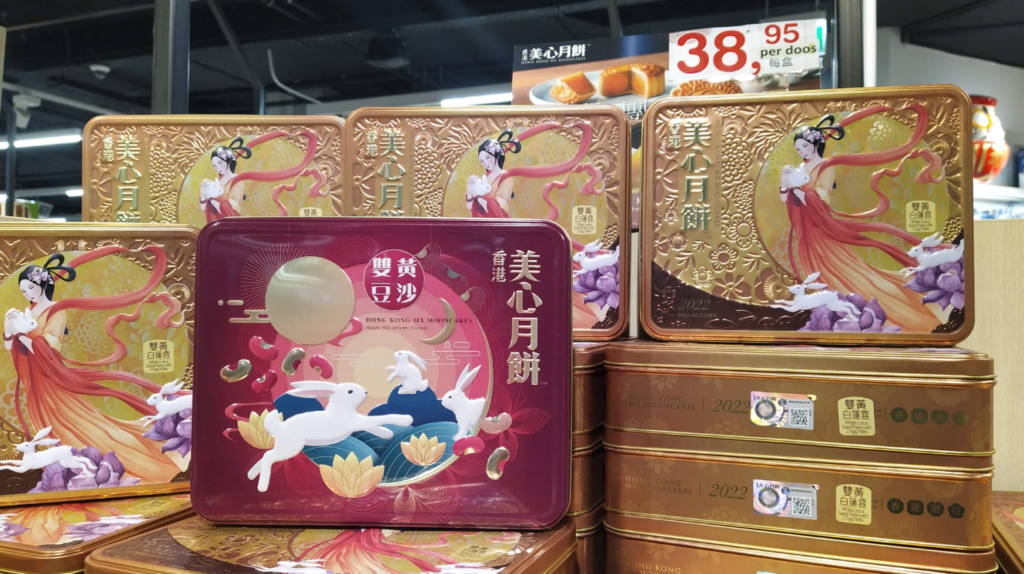 P.S.
Can't choose anything? Then you can always go for these Chinese mooncakes in the beautiful tins with bunnies. 😉