People often think of Japan as the quintessential tech-savvy and overly modernized country, but there are still many hidden gems in Japan that will leave you wondering how you never knew about them before. From traditional Japanese inns to century-old onsen (hot springs), here are ten places that might just change your perspective on this island nation forever.
Japan Fans top-10 Hidden Gems in Japan
We are working hard to realise a Japanese centre in Utrecht, but in the meantime, of course, we keep dreaming of travelling to Japan. To visit not just the tourist hotspots, but also the hidden gems. Here is our top-10.
1. Iya Valley
Iya Valley is considered one of Japan's Three Most Beautiful Valleys, alongside Takayama and Shirakawago. Iya Valley is known for its beautiful sunsets, historic villages and onsen (hot springs). In fact, if you stay overnight in Iya, you can enjoy an outdoor bath overlooking a valley of green rice fields. The best part about visiting Iya is that it feels untouched by modern civilization; as you stroll down empty roads lined with bright yellow rapeseed flowers or pass under bridges covered in moss, it's easy to feel as though you were transported back in time. Aside from simply being quaint and beautiful, Iya was once home to many historically significant people; Toyotomi Hideyoshi once hid his gold coins inside Mt.
2. Wakayama
Located just south of Osaka, on Japan's western coast, Wakayama is an agricultural district with a number of renowned cultural attractions. It's also home to Nachi Falls, one of Japan's most beautiful natural sites and one that receives millions of visitors each year. For those who want to explore some less popular places in Wakayama, there are plenty of small villages and local shrines to discover more hidden gems in Japan.
3. Okayama
Okayama Prefecture is located near Hiroshima, and was created from the merger of Bizen Province and Kibi Province. It has more than two million people living there, which makes it one of Japan's larger prefectures. There are many hidden gems to see, as well as a lot of fun things to do. One such place is Okayama Castle, which was built back in 1597 by Toyotomi Hideyoshi, a very famous warlord who lived during that time period. For those with an interest in historic castles, it would be hard to find a better example anywhere else in Japan. The castle also happens to have beautiful natural surroundings that make walking around all year round enjoyable no matter what time of year you go! Okayama City Hall is another popular destination among both foreign tourists and Japanese alike. Located right in front of Centenary Park (which itself happens to be another great attraction), it features an observation platform where visitors can get a great view of downtown Okayama.
4. Matsuyama
Nestled between two of Japan's most iconic cities, Kyoto and Hiroshima, you'll find Matsuyama. This small city has a rich history and is home to many historic temples and shrines, making it worth adding to your itinerary. In addition to being rich in history, Matsuyama has a thriving food scene with artisanal coffee shops, craft beer bars and all manner of fresh sushi. It can be reached by Shinkansen from both Kyoto and Hiroshima within 2 hours (around $11). Bonus points if you add Kurashiki to your travels as well! It's just one stop down from Matsuyama on the shinkansen line. Kurashiki has been featured in countless movies thanks to its beautiful canal-lined streets that recall old Japan. You can easily spend an entire day there strolling around and visiting artisan workshops!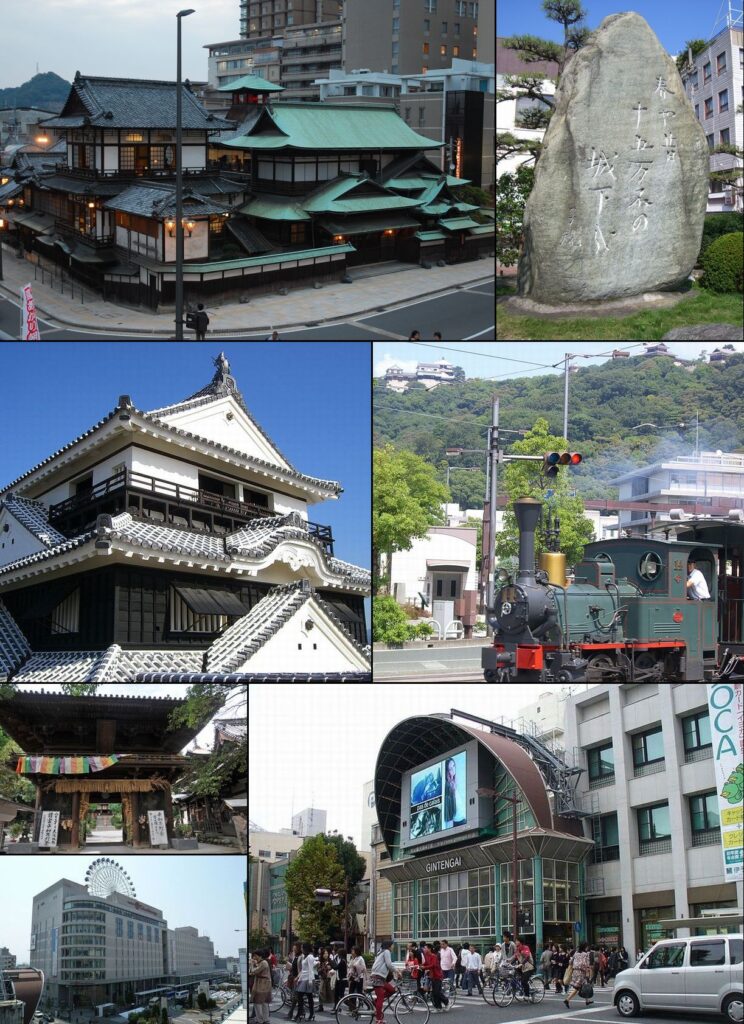 5. Takamatsu
This scenic city is full of old samurai houses and shrines. The island of Shikoku is often overlooked by many travelers, but it has much to offer – from a beautiful coastline to ancient history. Takamatsu is one of these hidden gems. From centuries old castles and shrines to delicious local food and friendly locals, we're taking you on a tour through Takamatsu, located on Shikoku Island in Japan.
6. Miyakojima, Okinawa
Miyakojima is home to arguably some of the most beautiful beaches in all of Japan, though they aren't as well known as their counterparts on nearby Okinawa Island. To get to this hidden gems, take a ferry from Naha City (the capital of Okinawa), and you'll have access to island with some excellent snorkeling spots! If you can make it over to these secluded islands without getting lost (ask for directions before heading out!), you're sure to have an amazing time.
7. Matsumoto, Nagano
Home to one of Japan's oldest castles, Matsumoto Castle was built by Honda Tadamasa and takes its name from Mt. Matsumoto, a volcanic mountain that towers above Nagano City. This area is famous for being one of Japan's Three Greatest Viewpoints alongside Nikko and Matsushima, both of which are UNESCO World Heritage Sites. If you happen to be traveling with kids, take them to nearby Shirakawa-go village where they can experience rural life by meeting local farmers and craftspeople. Just about two hours away lies Fujiyoshida city where travelers can enjoy hot springs and learn how sake (Japanese rice wine) is made!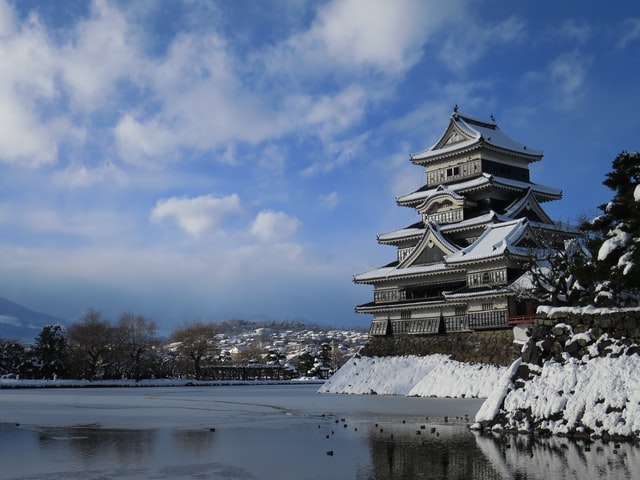 8. Izumo Taisha Shrine, Shimane Prefecture
Izumo is one of only a handful of shrines dedicated to gods not native to Japan; it worships Okuninushi no kami, a deity that originated from what is now Korea. The shrine has been rebuilt many times over its 1,200-year history (most recently in 1606) and attracts thousands of visitors each year. One of these buildings houses Izumo-no-mori Takamatsuzuka Tomb Mound, where Queen Himiko was buried between 178 A.D. and 220 A.D., according to legend. Today Himiko is credited with having established an alliance among Japanese clans—an important milestone in Japanese history, since most clans were warring with each other at that time.
9. Lake Towada, Aomori Prefecture
The view from Lake Towada is probably one of Japans most underrated. With it's crystal clear waters and vibrant colors, a swim here feels like being on another planet! On top of that, it is said to be a great place for fishing as well. One of the hidden gems of Japan, and a perfect place to visit with friends and family! Also notable is nearby Yagisaki Lighthouse which many say can also make for some stunning photos! It has recently even been featured on TV due to its lush beauty so plan your trip soon before all of these places become even more popular than they already are!
10. Noto Peninsula, Ishikawa Prefecture
Located at the far northwestern tip of Honshu Island, Ishikawa is not only one of Japan's smallest prefectures but also its least visited. So far removed from traditional tourist haunts that it's considered off-the-beaten path by most, you can discover a peaceful serenity here that's simply impossible to find near Kyoto or Tokyo. The high point of any trip to Noto Peninsula is climbing Mt. Haku (not to be confused with Mt.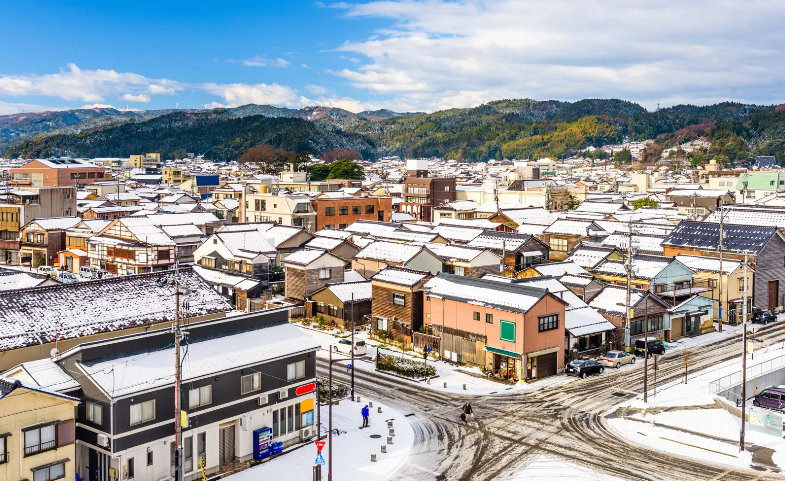 The author of "Hidden Gems in Japan"
This article was written by Wajiha, a Japan Fan from Pakistan. Wajiha is an internationally published editorialist, a lover of reading and writing, and one of our regular bloggers.
More travel information
Dreaming of travelling to Japan? Make sure to read the other posts in our Japan travel category. We also have guides for Tokyo and Kyoto (and more to come…)