In our Facebook group, we often talk about Iaido – "the way of the sword". This blog post offers a short introduction to this budo.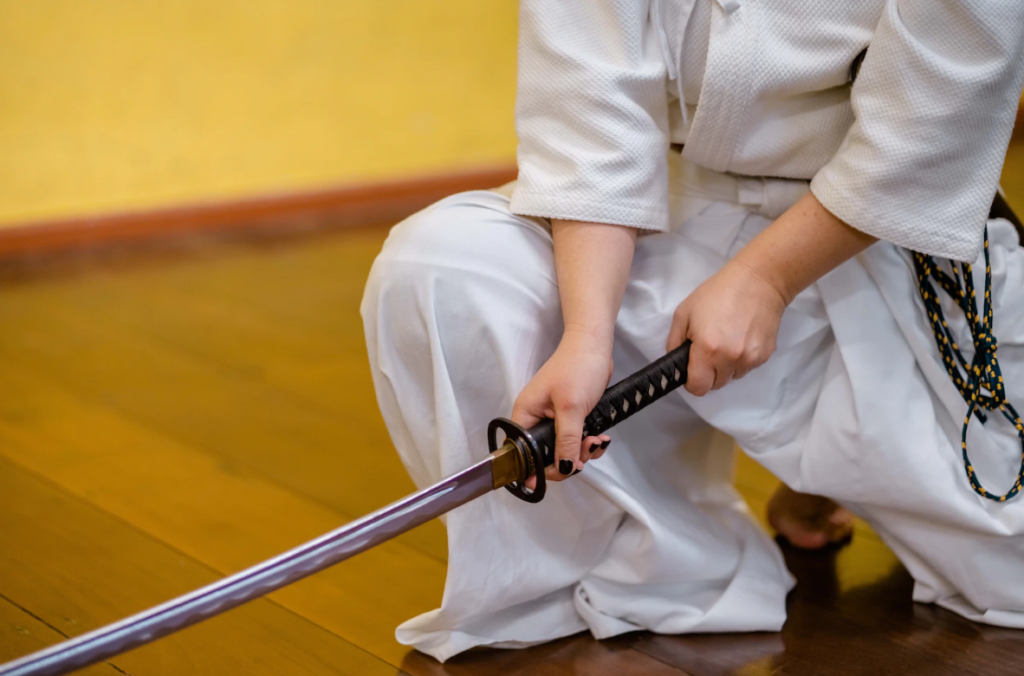 Iaido is a traditional Japanese martial art that has been practiced for centuries. It is a discipline that focuses on the use of the Japanese sword, or katana, and is characterized by its fluid, graceful movements and emphasis on mindfulness and control.
Iaido is often translated as "the way of harmonious living" or "the way of the sword," and it is a discipline that encompasses much more than just physical techniques. In addition to learning the proper way to handle and use a sword, practitioners of iaido also learn breathing exercises, meditation, and visualization techniques that help them cultivate a clear and focused mind.
One of the key features of iaido is its emphasis on the importance of drawing the sword. Practitioners of iaido learn various techniques for drawing the sword from its scabbard, or saya, and using it to strike an opponent with a single, decisive cut. After the strike is complete, the practitioner then smoothly and gracefully re-sheaths the sword in the saya. This entire sequence of movements is known as "iai," and it is the foundation of iaido practice.
Another important aspect of iaido is its emphasis on mindfulness and control. Practitioners of iaido learn to develop a deep awareness of their surroundings and their own bodies, as well as an understanding of the principles of balance and harmony. By practicing iaido, students learn to remain calm and focused even in high-stress situations, and to maintain their composure even when facing a skilled opponent.
In addition to the physical and mental benefits of iaido, many practitioners also find that the discipline offers a sense of community and camaraderie. Students of all ages and backgrounds come together to practice and learn, and the mutual respect and support that develops among students is often as important as the techniques themselves.
Overall, iaido is a fascinating and challenging martial art that offers a wide range of physical, mental, and spiritual benefits. Whether you are looking to develop your focus and concentration, improve your physical fitness, or simply explore the rich cultural heritage of Japan, iaido is a Japanese budo that is well worth exploring.