Interested in pan-Asian desserts? Here's a recipe for Japanese milk tea tiramisu that you can try at home.
Ingredients:
2 cups heavy cream
1/4 cup sugar
1 teaspoon vanilla extract
8 ounces mascarpone cheese
1 cup brewed Japanese milk tea, cooled
1/4 cup Kahlua or other coffee liqueur
24-30 ladyfingers
cocoa powder for dusting
Instructions:
In a large mixing bowl, beat the heavy cream, sugar, and vanilla extract until stiff peaks form.
Add the mascarpone cheese and beat until smooth.
In a shallow dish, mix together the cooled Japanese milk tea and Kahlua.
Dip each ladyfinger briefly in the milk tea mixture, making sure not to soak them too much.
Arrange half of the soaked ladyfingers in a single layer in the bottom of an 8×8 inch square dish.
Spread half of the mascarpone mixture over the ladyfingers.
Repeat the layers with the remaining ladyfingers and mascarpone mixture.
Cover the dish with plastic wrap and refrigerate for at least 2 hours, or overnight.
Dust the top of the tiramisu with cocoa powder before serving.
I hope you enjoy this recipe! Let me know if you have any questions or need further clarification.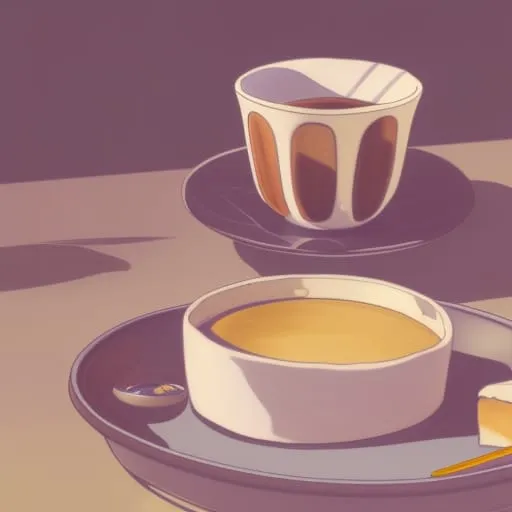 If you have access to Japanese liquors, you can make this dessert even more "Japanese inspired" by using umeshu or other Japanese spirits in place of Kahlua in this recipe for Japanese milk tea tiramisu. Umeshu is a type of Japanese plum wine that is made by steeping green, unripe ume plums in alcohol and sugar. It has a sweet and tart flavor that pairs well with the creamy mascarpone and Japanese milk tea in this dessert.
If you decide to use umeshu or another Japanese spirit in this recipe, you can simply replace the Kahlua with an equal amount of the spirit of your choice. You may want to adjust the amount of sugar in the recipe depending on the sweetness of the spirit you use.
Other Japanese spirits that you could try in this recipe include shochu, a type of distilled liquor made from rice, barley, sweet potatoes, or other grains; and sake, a type of rice wine that is popular in Japan.
I hope this helps! Let us know if you have tried this recipe, or have any question about it!
---
When we realise our dream of opening a Japanese Art & Culture Centre in Utrecht, we will host many cooking & baking workshops and courses there as well!