Mukashi Banashi is the title of our mini event, this Sunday, where we will read a Japanese fairytale.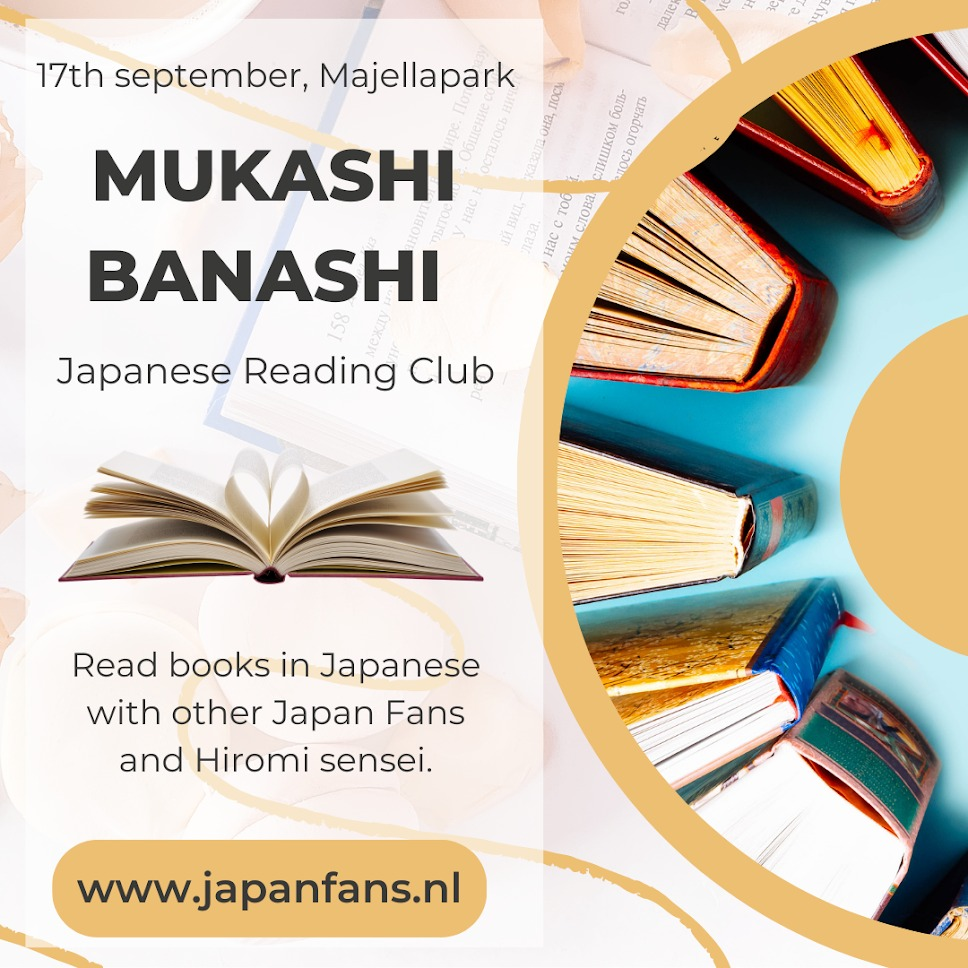 📢 Newsflash! 🇯🇵
This Sunday, the 17th, all Japan Fans are in for a treat! Join us for a captivating try-out of Mukashi Banashi, a Japanese fairytale reading club led by the amazing Hiromi sensei. 📚🌸
🕐 When: Sunday, 17th at 13:30
📍 Where: Majellapark (followed by tea and cake in Hiromi's studio)
Hiromi sensei can't wait to hear your thoughts on Japanese old stories for children – a unique experience distinct from Western tales. We'll kick off with the enchanting tale of "Urashima-Taro." 🐢🌊
Yes, we know it's a bit ad-hoc, but spontaneity adds a sprinkle of magic! Hiromi sensei extends a warm invitation to all Japan Fans to join her for delightful conversations, tea, cake, and the enchantment of Japanese fairytales. 🍰☕
Mark your calendars and don't miss this enchanting Sunday rendezvous! See you there! 🌟
---
Read our Studygroup FAQ and subscribe to our app groups to be the first to be informed about ad hoc events like this one!