Free Japanese lessons via our Japanese Study Group in Utrecht
Practising Dutch and/or learning Japanese? You can do so for free with Japan Fans, by joining our Japanese Study Group in Utrecht.
Every Friday afternoon around one o'clock we meet in the central hall of the library on the Neude (of course, this will change when we open our own Japanese Cultural Centre, but for now, we are quite happy with our location).
At 13:30 the official Japanese lesson for beginners starts, for which we use the book Marugoto Starter A1. From 14:15 we continue with the more advanced, A2-B1, using the book Marugoto Elementary 2 (A2). After 15h, we practice using Dutch, guided by several native speakers.
The Japanese lessons are taught by Yuko Kabashima, a native speaker with a teaching qualification (specifically for Japanese to non-native speakers) and years of experience. Participation is free (but a voluntary contribution of €1 per time is certainly welcome). Anyone is free to join one or more of these three blocks.
Are you interested in joining? Participation is free and you can sign up with Martine. Just let us know you're coming and we'll take that into account.

Learn Japanese (and Dutch!) with other Japan Fans
Don't worry about your level of Japanese, everyone is welcome. Some of us had never learned Japanese before joining the group, others could already hold a decent conversation… and most of the participants were somewhere in between.
Depending on who's attending, we can also provide help with learning the Dutch language. Let us know if you are interested in that!
Oh and PS: we regularly bring along some sweets! 😉
Some study material from the Japanese Study Group in Utrecht: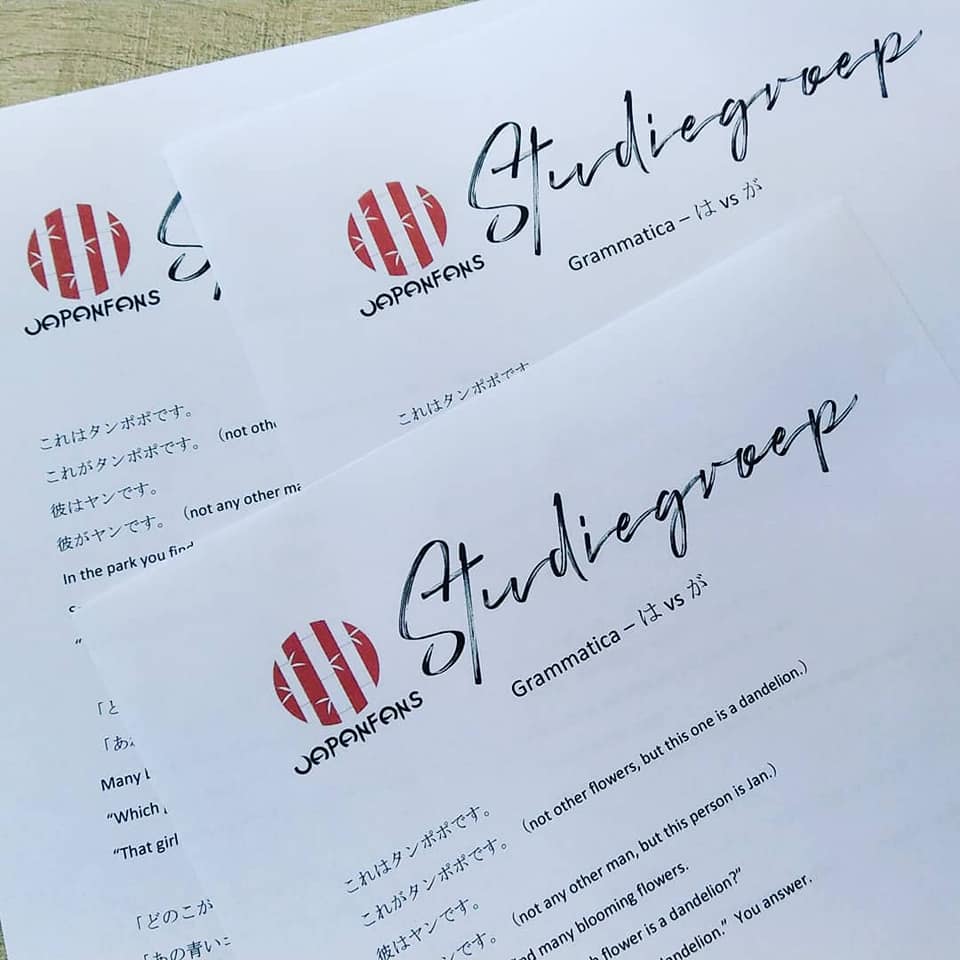 Online Japanese Language Lessons
Additional explanations and exercises for learning Japanese can also be found via our Instagram , Twitter and Facebook group.
If you like our Japanese Study Group in Utrecht, you might also like our Utrecht Haiku Group and/or our Japanese Book Club.
Read more about the Japanese Language & Culture:
In January 2023, the Japan Fans Book Club read "The Cat Who Saved Books" by Sôsuke Natsukawa. Japan Fan Elisa from Utrecht wrote a short book review. Japanese cover of "The Cat Who Saved Books" Cats in Japanese Literature Cats have long held a revered place in Japanese literature, and…