As announced in our FB group, tomorrow is the day! We will get together to watch a free taiko live stream concert by one of the best taiko groups in the world.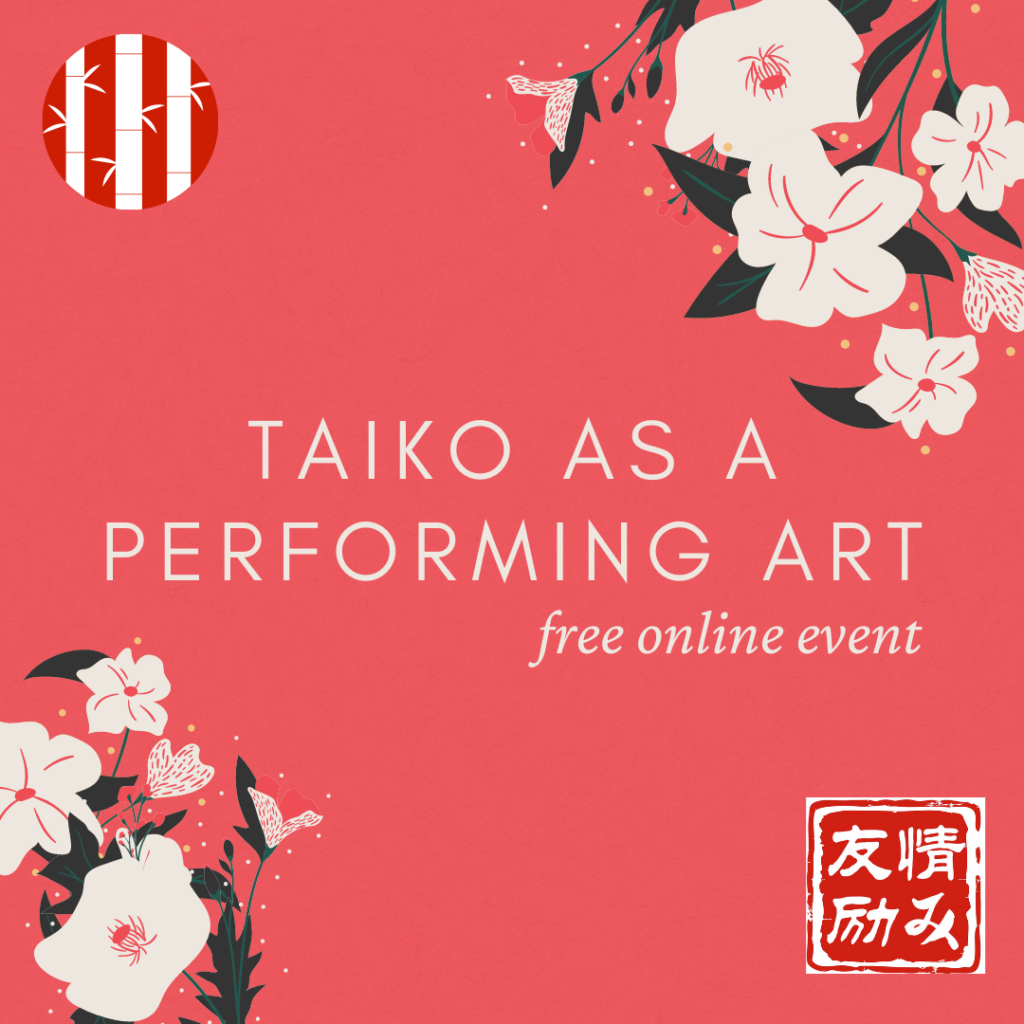 If you like a foreshadow, you can also watch our taiko collage in the third Japan Fans virtual concert. A great introduction to taiko, by a wide variety of musicians, including the two groups from the Utrecht region – Yamato Taiko Drumming School and Circle Percussion – for the first time together on (a virtual) stage! 🤩

Today, to get you in the mood and share some background information, we are sharing another online event: "Taiko as a Performing Art" held by the Japanese Embassy in Canada. Click to video below & enjoy!

And if you are a taiko lover, spread the word about tomorrow's free online taiko livestream by sharing the image below: