Would you like to fold an origami parakeet? In this blog post, we will explore more about this origami model, its simplicity, beauty, and the culture of origami in Japan.
Origami is an ancient art form that originated in Japan. The word "origami" comes from the Japanese words "ori," which means "to fold," and "kami," which means "paper." This art form involves folding paper into various shapes and designs. The parakeet is a popular origami model that is easy to make and looks beautiful when completed.
The origami parakeet is an excellent model for beginners as it involves only a few folds. It's a great way to introduce children to the art of origami and to improve their fine motor skills. It's also a fun activity for adults who want to relax and unwind.
In addition to being a fun way to create beautiful paper art, origami is an essential part of Japanese culture, a popular activity at festivals and events in Japan, and a tradition that has been passed down for generations. Japan Fans often create origami in the Neude library and in Buurthuis Rosa, for example at our Japanese (inspired) artists' meetups.
If you're interested in learning more about origami, you'll be pleased to know that Japan Fans is also regularly organizing origami workshops in the Utrecht area. These workshops are a great way to learn new models and techniques, meet other enthusiasts, and immerse yourself in the fascinating world of origami. So, if you're looking to explore your creative side or just want to have some fun, be sure to check out upcoming workshops via our Facebook Group! As soon as we realise our dream of a Japanese Art and Culture Centre in Utrecht, we will host even more origami events there.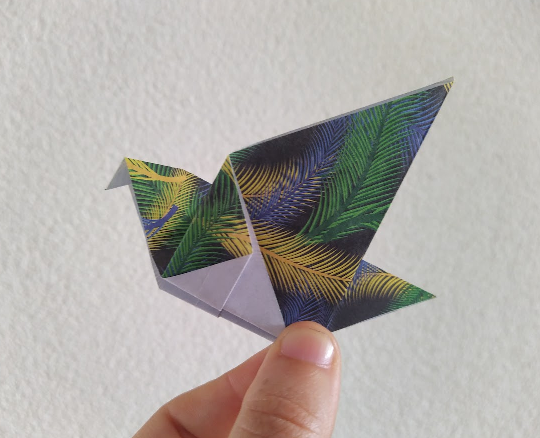 P.S.
The Japanese flute music used in this video is "Joyful Doll Festival" by composer Koyo Kawamura (1897-1946). As traditional Japanese music is an essential part of Japanese culture, we hoped that it would add a sense of tranquility and beauty to this video about the art of origami.