On Friday afternoon 23 June (after our Japanese classes), the Japan Fans are organising two Origami Workshops at De Wilg.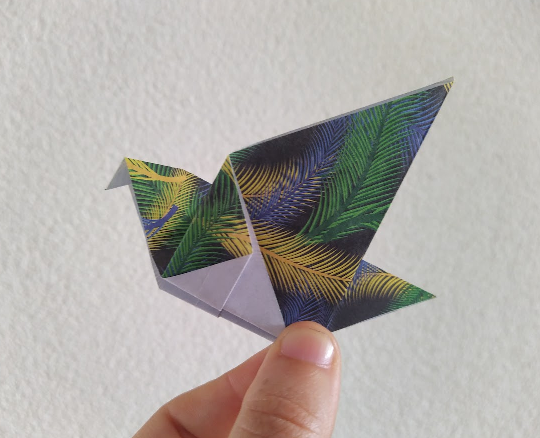 Origami Workshops at De Wilg
Dear Japan Fans,
It's that time of the year again – De Wilg's Summer Festival is just around the corner, and we are thrilled to share our passion for origami with all of you! As Japan Fans Utrecht, our mission is to spread the beauty and joy of Japanese art and culture, and what better way to do so than through origami?
De Wilg's Summer Festival presents a unique opportunity for everyone in Utrecht and beyond to come together, have fun, and enjoy various activities. This year, we had the privilege of organizing origami art workshops at this vibrant festival!
What to expect at our workshops: The experience depends entirely on you! Whether you're a novice who has never touched a sheet of origami paper or an experienced folding artist eager to explore intricate designs, we had something for everyone. Our dedicated volunteers were ready to guide you through the steps, share tips and tricks, and assist you in creating your very own stunning origami artwork.
Origami is more than just folding paper; it's an art form that requires patience, precision, and creativity. However, it's also about finding a tranquil state of mind as you focus on the movements of your hands and witness the transformation of a simple sheet of paper into a masterpiece. It's a process of self-expression and a way to let go of your thoughts while surrendering yourself to the fluid lines and elegant folds of origami.
Beyond learning origami techniques: Our workshops extended beyond learning the techniques of origami. They provided an opportunity to make new friends, share stories, and discover a community of origami enthusiasts. Origami brings people together, regardless of their backgrounds or skill levels. It's a language that everyone can understand, a universal form of expression that transcends boundaries.
Therefore, we invite you to join us at De Wilg's Summer Festival and uncover the magic of origami with Japan Fans Utrecht! Don't be shy; we welcome everyone, whether you're an experienced folder or simply curious about this fascinating art form. The festival offers a lively atmosphere with performances, activities, and delicious food, and our workshops will be a highlight you won't want to miss.