Every Friday afternoon several members of Japan Fans Utrecht get together. On sunny days in the Majellapark, on less sunny days in community centre Rosa or in the studio of our teacher Hiromi-san. We learn all kinds of interesting things about Japanese art and culture, and every week we carefully try to work on our Japanese language skills. We read funny Japanese children's books, play all kinds of Japanese games – like Shiritori – and learn grammar with stencils made by Hiromi. Are you interested in joining us? Participation is free of charge and you can register with Martine.

Don't worry about your level of Japanese, everyone is welcome. Some of us had never learned Japanese before joining the group, others could already hold a decent conversation… and most of the participants were somewhere in between. Hiromi-san makes sure that every lesson has something interesting for everyone. The assignments – such as the one minute pitch – can be done as you like, each at his/her own level. In addition, there is plenty of room to ask questions. Oh and PS: we regularly bring along some sweets! 😉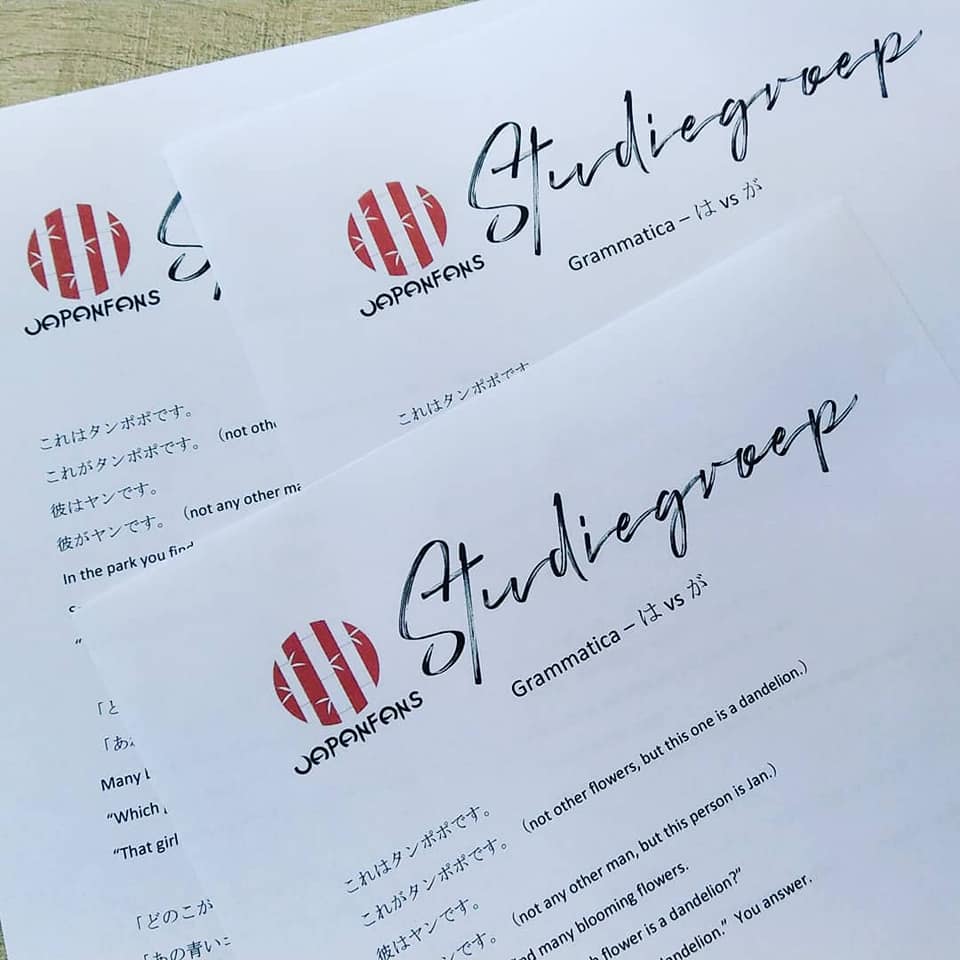 Additional explanations and exercises for learning Japanese can also be found via our Instagram , Twitter and Facebook group. If you like this group, you might also like our Utrecht Haiku Group.