Besides the concerts with Japanese music that the Japan Fans organise in nursing homes in and around Utrecht, they also like to perform at festivals and events. Next week, the Japan Fans will be at 'Gluren op de Heuvelrug', an art festival in Driebergen (Utrecht region). Read more about this performance in Driebergen (Utrecht).
Previously, the Japan Fans have performed at the festival Iedereen doet mee! , at Heroes made in Asia, at the CAMERA JAPAN festival and at the Manga and Japanese Culture Week in the Neude Library. Martine's Japanese flute music can also be heard at the exhibition The Lost World by Maan Limburg.
Performance in Driebergen (Utrecht)
On Sunday 26 June Martine will play her "Japanese" flute music – both traditional pieces and modern compositions, some of which have been specially composed for her – in the garden of Traaij 213b in Driebergen. There will be two performances, one at 15h and one at 16h. Welcome!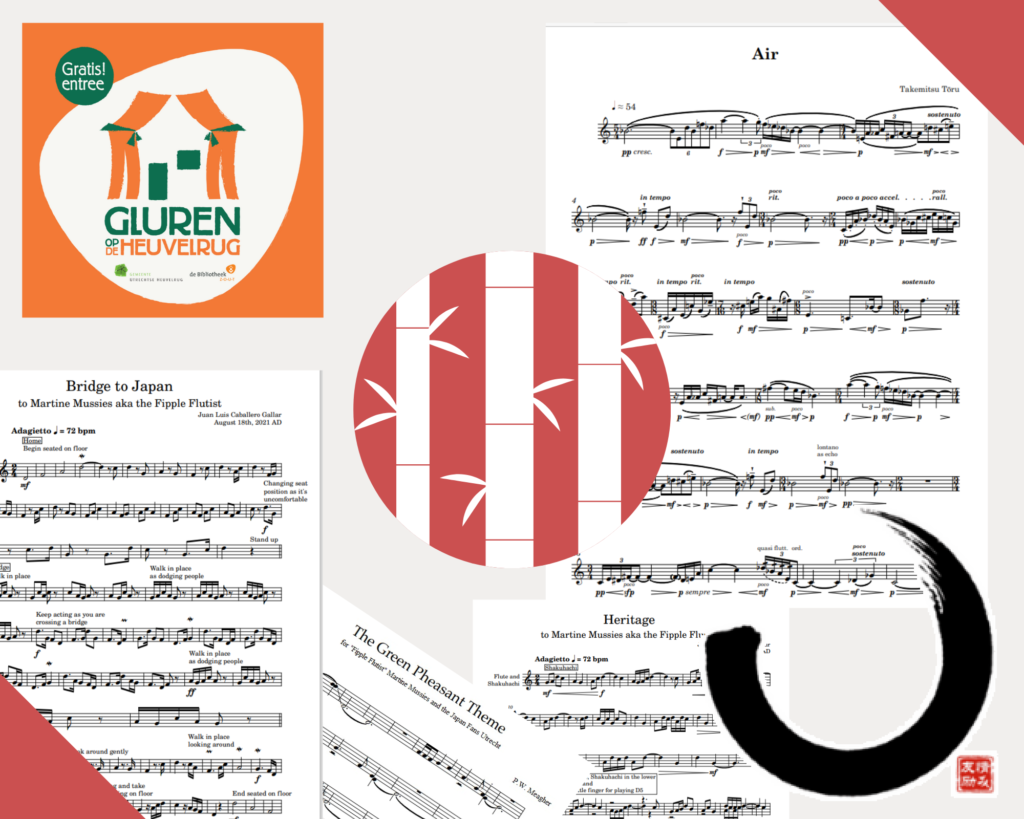 Pictures of earlier performances
Dreams for the future
We really like to organise Japanese events throughout the Netherlands and we are deeply grateful for the locations that we are invited to use for them. Still, our ultimate goal would be to realise our own Japanese Art & Culture Centre in Utrecht, and organise performances like this one there!