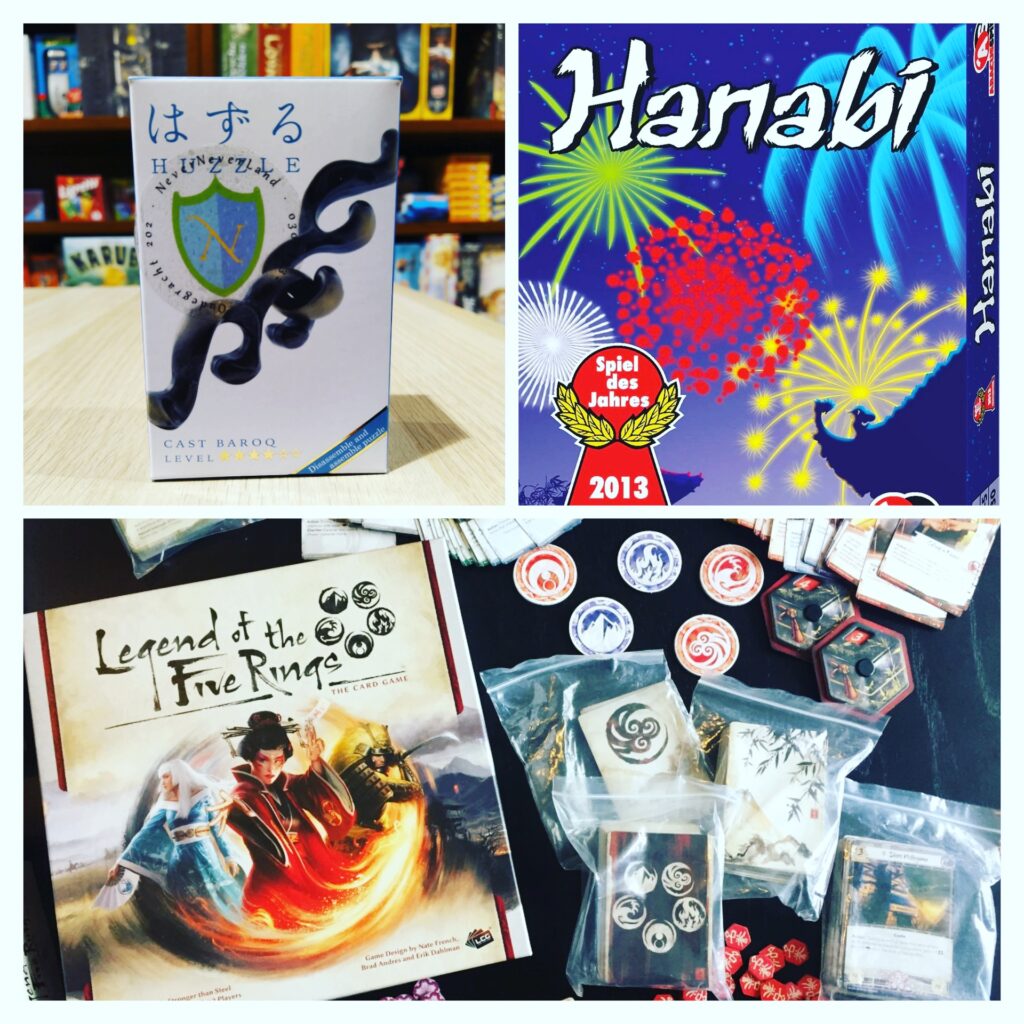 Omdat we in minder dan twee maanden tijd gegroeid zijn naar meer dan 200 leden/volgers, organiseren de Japan Fans Utrecht in de maand maand drie leuke winacties. In samenwerking met Neverneverland mogen we namelijk drie van de gedemonstreerde spellen weggeven: een "huzzle", het kaartspel Hanabi en het bordspel Legend of the Five Rings.
De huzzle gaat eruit op één maart. Wil je die winnen, maak dan voor die datum een afbeelding of filmpje van jouw "Japan inspiratie" en deel die met ons via mail, Facebook of Instagram (gebruik de hashtag #JapanFansUtrecht ). Het mag van alles zijn, jouw op de Japanse keuken geïnspireerde recept, een foto van jezelf met een Japans object, een zelfgemaakte tekening van "iets" Japans… als het maar laat zien op welke manier de Japanse kunst en cultuur jou inspireren.
Op één maart maken we de winnaar bekend en versturen we de Huzzle! Hou deze website in de gaten voor de volgende win-acties.